Stainless Steel Camlock Fitting
High quality Stainless steel camlock fittings are offered in 1/2"-6" sizes, with other sizes available upon request. These stainless steel camlock couplings are low in cost, highly durable and are delivered in a fast and efficient manner.
Stainless steel camlock fittings is also named stainless steel cam and groove couplings, camlocks are connected by simply opening the coupler arms and inserting the adaptor into the coupler, the standard is MIL A-A-59326/EN14420-7(DIN2828).
Medium pressure couplings(camlock coupling) for use where quick or frequent connection and disconnection is required. Used mainly for suction and delivery of petroleum products, chemicals, water and other liquid or dry products. Available in aluminium, nyglass, polypropylene, brass and stainless steel.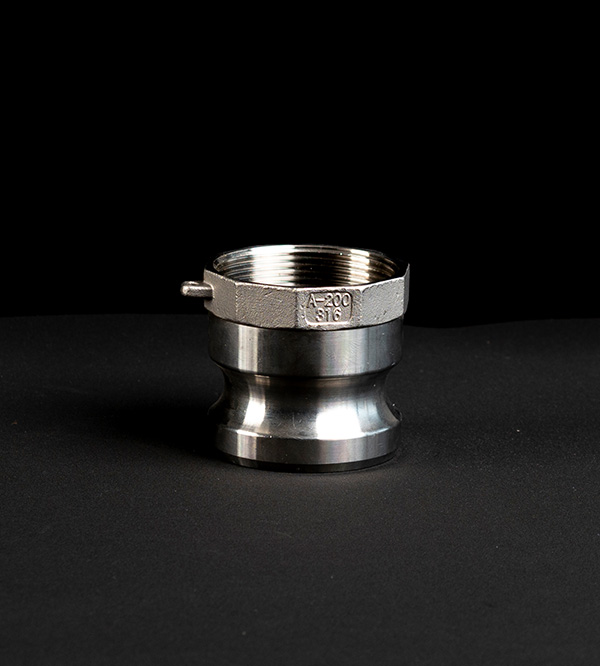 Stainless Steel Camlock Fitting Type A
Standard: Made to standard of A-A-59326 (previously called MIL-C-27487) or DIN 2828.
Casting method: Investment casting
Sizes available: From 1/2″ to 6″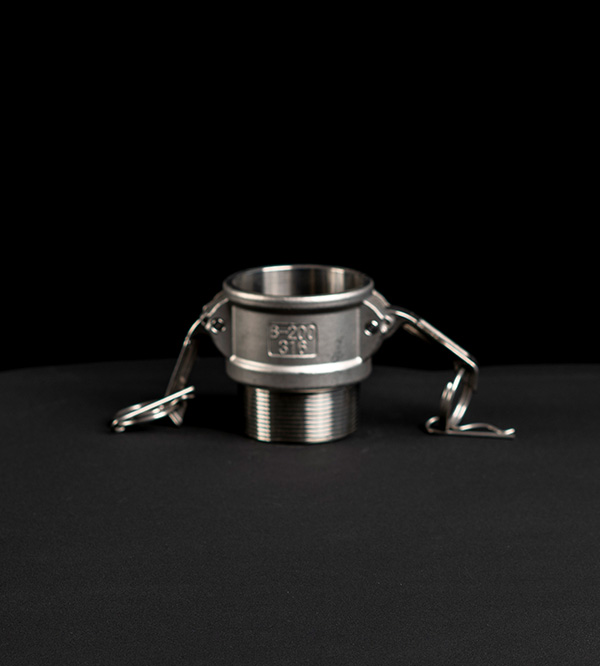 Stainless Steel Camlock Fitting Type B
Standard: Made to standard of A-A-59326 (previously called MIL-C-27487) or DIN 2828.
Casting method: Investment casting
Sizes available: From 1/2″ to 6″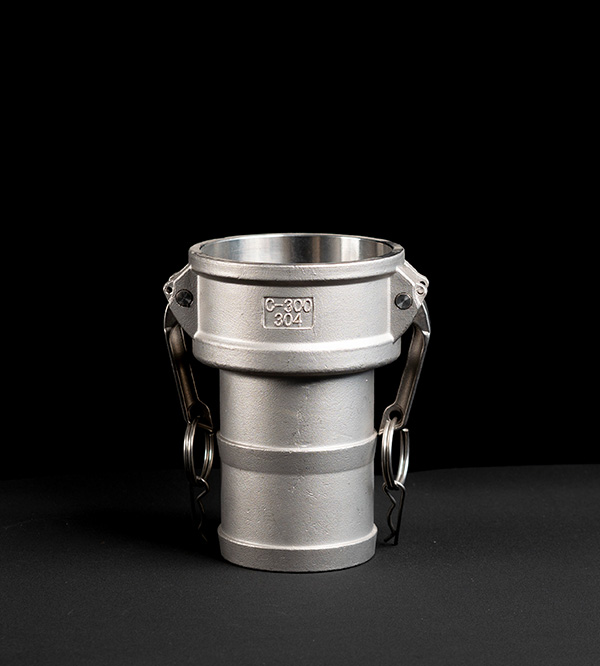 Stainless Steel Camlock Fitting Type C
Standard: Made to standard of A-A-59326 (previously called MIL-C-27487) or DIN 2828.
Casting method: Investment casting
Sizes available: From 1/2″ to 6″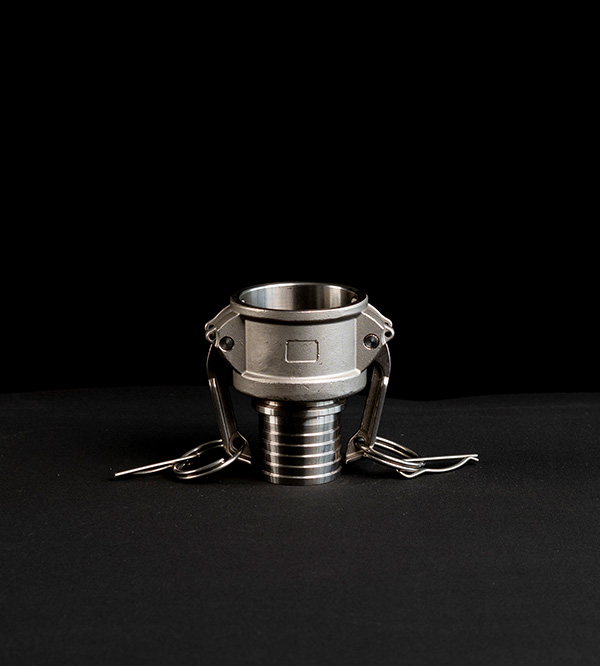 Stainless Steel Camlock Fitting Type C serrated
Standard: Made to standard of A-A-59326 (previously called MIL-C-27487) or DIN 2828.
Casting method: Investment casting
Sizes available: From 1/2″ to 6″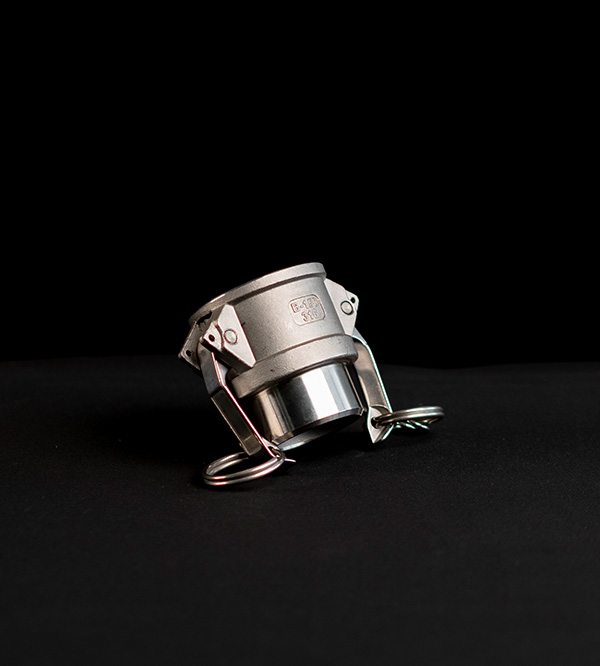 Stainless Steel Camlock Fitting Type C weld
Standard: Made to standard of A-A-59326 (previously called MIL-C-27487) or DIN 2828.
Casting method: Investment casting
Sizes available: From 1/2″ to 6″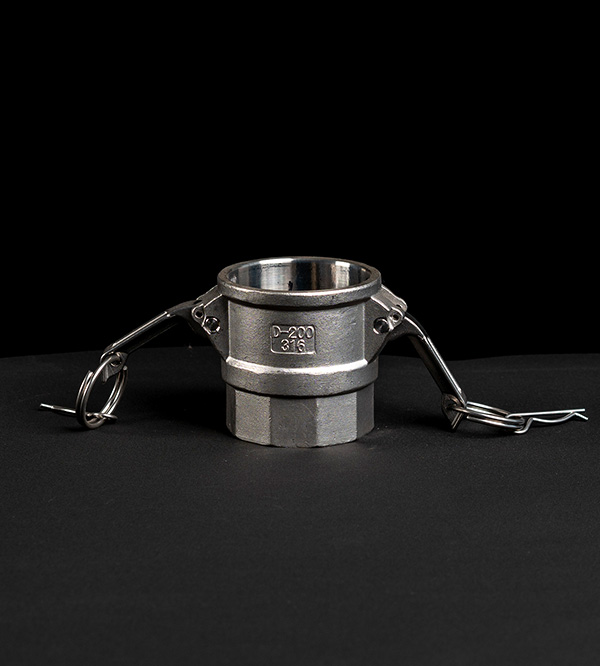 Stainless Steel Camlock Fitting Type D
Standard: Made to standard of A-A-59326 (previously called MIL-C-27487) or DIN 2828.
Casting method: Investment casting
Sizes available: From 1/2″ to 6″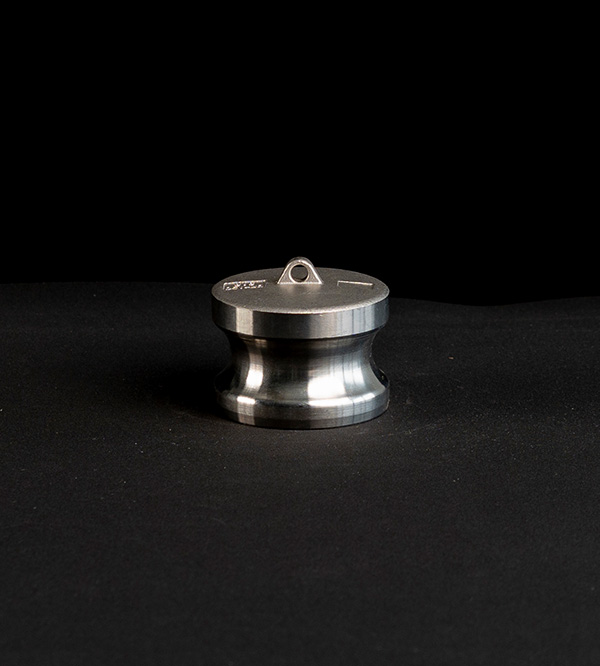 Stainless Steel Camlock Fitting Type DP
Standard: Made to standard of A-A-59326 (previously called MIL-C-27487) or DIN 2828.
Casting method: Investment casting
Sizes available: From 1/2″ to 6″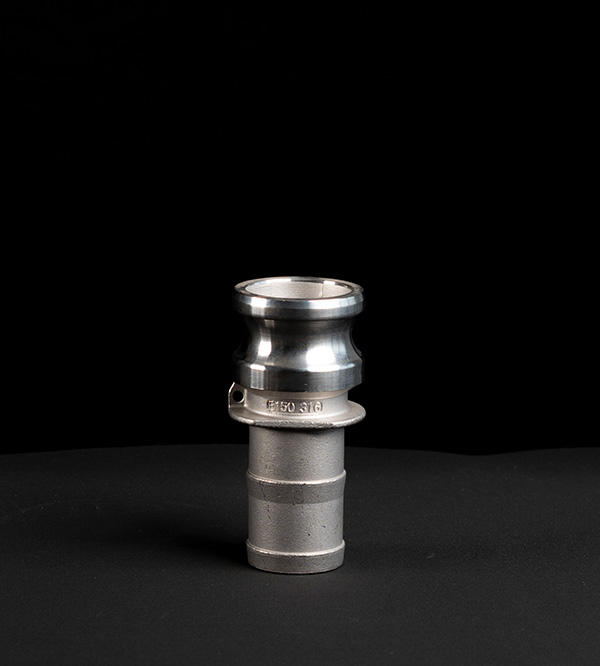 Stainless Steel Camlock Fitting Type E
Standard: Made to standard of A-A-59326 (previously called MIL-C-27487) or DIN 2828.
Casting method: Investment casting
Sizes available: From 1/2″ to 6″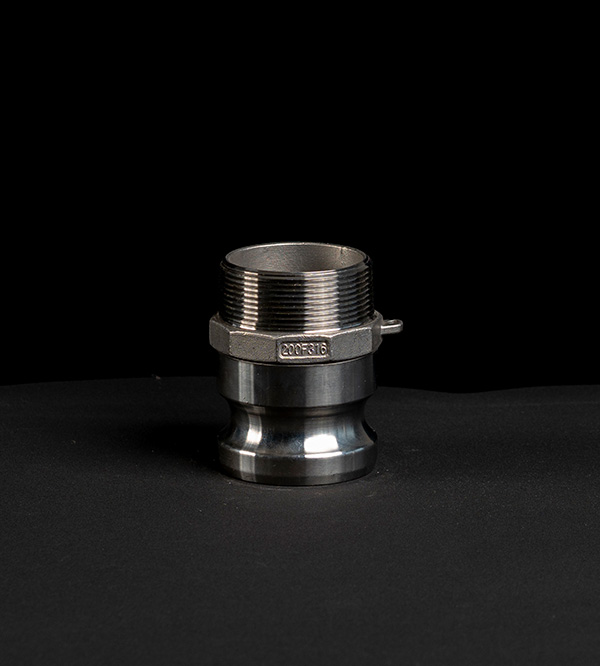 Stainless Steel Camlock Fitting Type F
Standard: Made to standard of A-A-59326 (previously called MIL-C-27487) or DIN 2828.
Casting method: Investment casting
Sizes available: From 1/2″ to 6″
Get in touch with us today